As the Chinese Spring Festival coming soon, Kunming Tourism Development Committee released a plan of "celebrating Spring Festival in Spring City", introducing 10 series of activities that you can enjoy happy time with your family and friends during the festival holiday.
1.Bask in the sunshine
Kunming enjoys a worldwide reputation for its warm winter, cool summer and spring-like climate, and has become an international tourist city that attracts tourists from all over the world.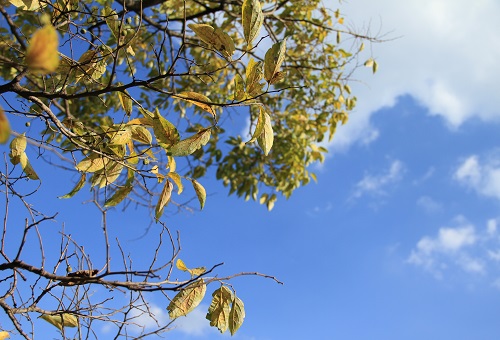 The winter daytime temperatures are between 15℃-18℃, creating a comfortable environment for Kunming people. People who live in Kunming never use air conditioners, and they prefer basking in the sunshine, playing Mahjong and strolling. Many of the domestic tourists come to Kunming just for the warm sunshine in winter.
2.Visit tourist attractions
Kunming is always the most popular tourist destination. There are nearly one hundred scenic spots in Kunming, such as Stone Forest, Jiuxiang caves, Kunming World Expo Garden, Yunnan Nationalities Village, Golden Temple Park, Daguan Pavilion, West Hill Forest Park, Yuantong Temple, Jiaozi Snow Mountain, etc..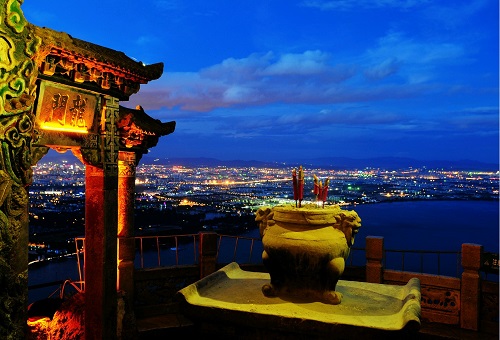 3.Take a bath in hot spring
Bathing in hot spring in winter is good for your physical and mental health, as alternating hot and cold could promote blood circulation and internal metabolism.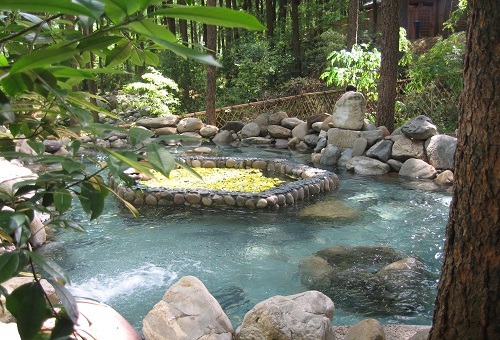 The geothermal resources in Kunming are rich and widely distributed. As early as 90 years ago, there was a saying that "taking a hot spring bath must go to Kunming". Various hot spring places with different characteristics can meet different needs. For example, if you want to take a leisure vacation, Yangzonghai is a good place to go. Others include Anning, Xundian, and Dianchi resort.
4. Feed black-headed gulls
Since 1985, tens of thousands of black headed gulls have been flying to Kunming every year for wintering. Cuihu park, Haigeng dam, Daguan Pavilion, Panlong river and Dianchi lake are all good places for watching and feeding seagulls.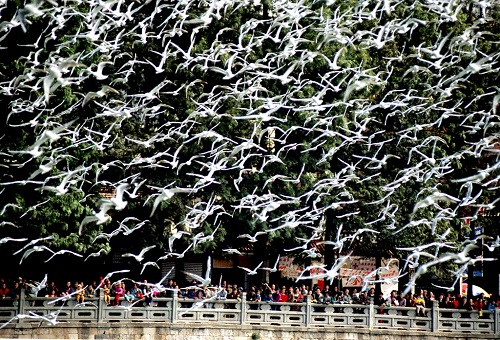 5.Admire flowers
The ancients praised Kunming as "every time of Kunming is spring time, flowers bloom all year round," which describes that Kunming has a mild climate and blooming flowers from spring to winter. If you come during Spring Festival holiday, you will be amazed at the flowers in Kunming, such as cherry blossoms in Hongta road, wintersweet flowers in Golden Temple, camellia in Daguan pavilion, and the Asia's largest flower market, Dounan Flower Trading Market.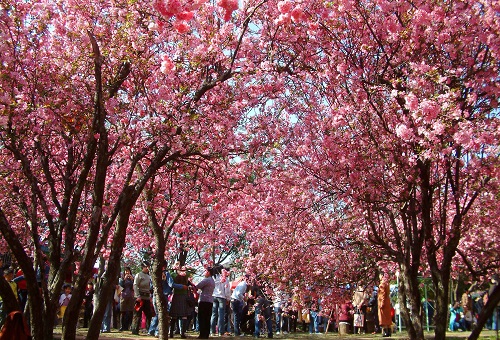 6.Play golf
Visitors don't have to worry about not being able to play golf in cold winter or hot summer. Whenever you want, you can play golf in a scenic environment with lakes and mountains.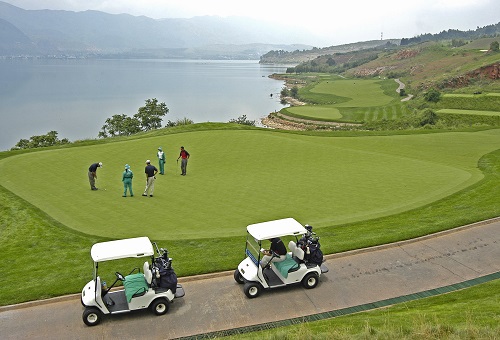 7.Visit wetland parks
Over 10 wetland parks has been constructed in Kunming recently, covering an area of more than 50,000 mu. The Dianchi Wetland Park is a picturesque place in winter. If you intend to explore the beauty of Dianchi, a recommended approach is to rent a bicycle for a lake-round visit.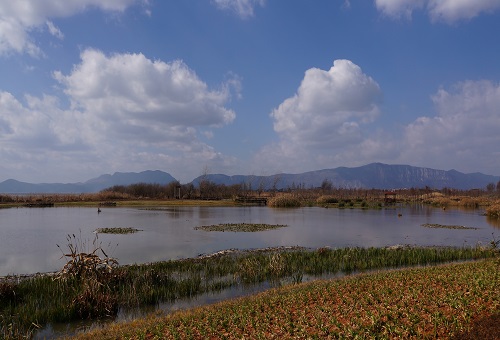 8.Bring your camera and record natural beauty
There is a saying widely spread in photography industry, "colorful Yunnan is a paradise for photographers, and Kunming in winter is the best time to take photos."
Jiaozi Snow Mountain, Stone Forest, Jiuxiang caves, Dongchuan red field are all the source of inspiration for creative photos.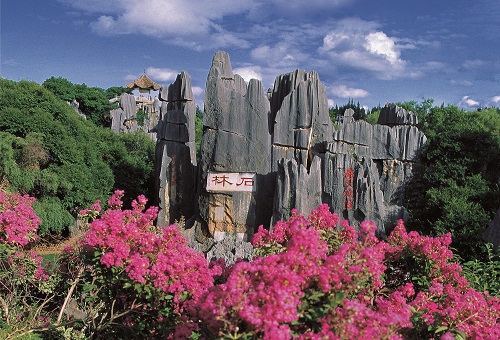 9.Self-driving tour
Although the high-speed trains reach some cities in Yunnan, self-driving is still the best way to travel here due to the most beautiful scenery is along the road.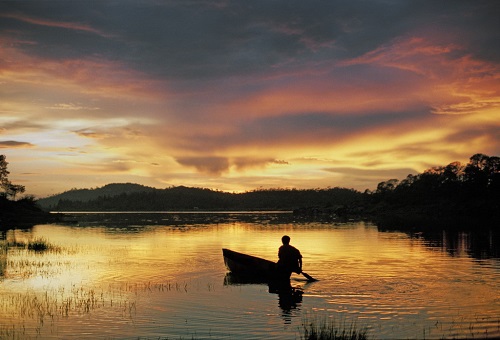 10.Experience Yunnan ethnic culture
Visitors are welcomed to Kunming to enjoy the local customs of 25 ethnic minorities, including various residential buildings, colorful clothes, interesting wedding etiquette, beautiful dance and so on.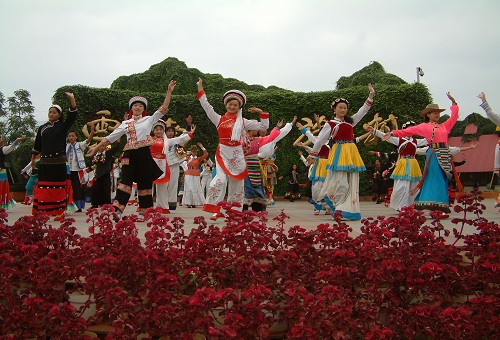 Article Source: InKunming
文章转载自昆明信息港http://en.kunming.cn/c/2019-01-21/10783690.htm
部分图文版权归原作者所有
如果侵犯了您的权益
请联系我们删除或索要稿费