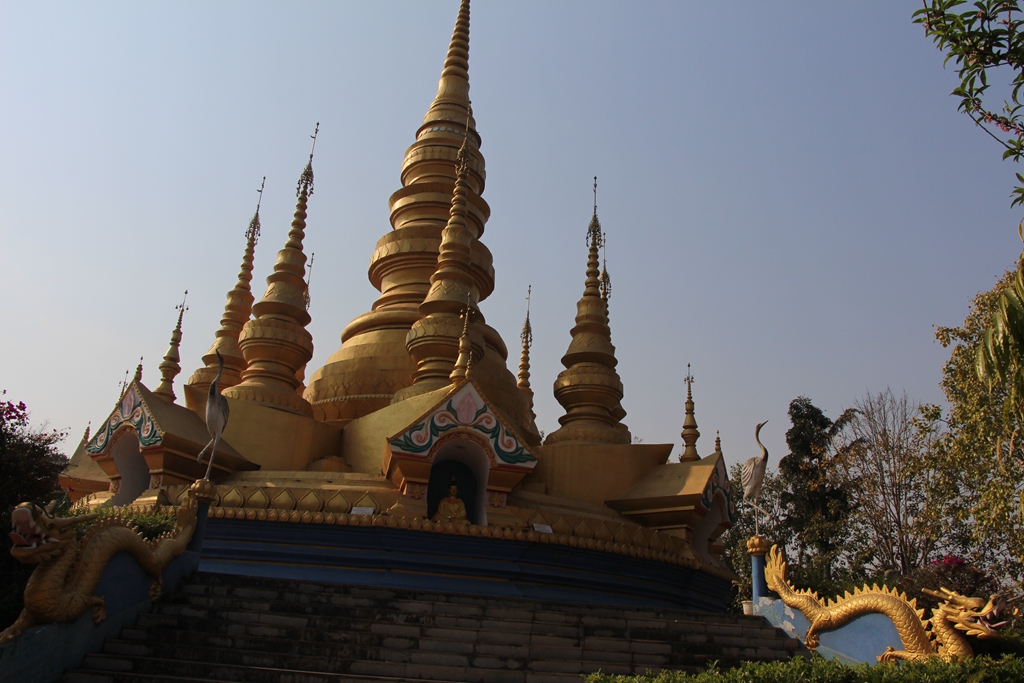 Why Here?
Unique Dai palace culture
The last Dai ancient town remain in China
Menglian Grand Golden Tower
Menglian Divine Fish Festival
Self- driving Map
Menglian Dai, Lahu, Wa Nationality Autonomous Prefecture locates in the southwestern part of Yunnan, under the jurisdiction of Pu'er City, 630 kilometers away from Kunming taking about 10.5 hours driving. Enter Kunming-Mohan Highway at Southern Kunming, enter S309 at Pu'er then to Menglian. Highway covers all the way from Kunming to Pu'er, secondary road covers the way Pu'er to Menglian. As a county that many ethnic groups live in, Menglian maintains the unique Dai palace culture and the last Dai ancient town, and the Divine Fish Festival obtains a magnificent scene.
1.Kunming-Pu'er: Kunming-Mohan Highway, 418 km, over 6 hours.
2.Pu'er-Menglian: S309. 206 km, over 5 hours.
First Impression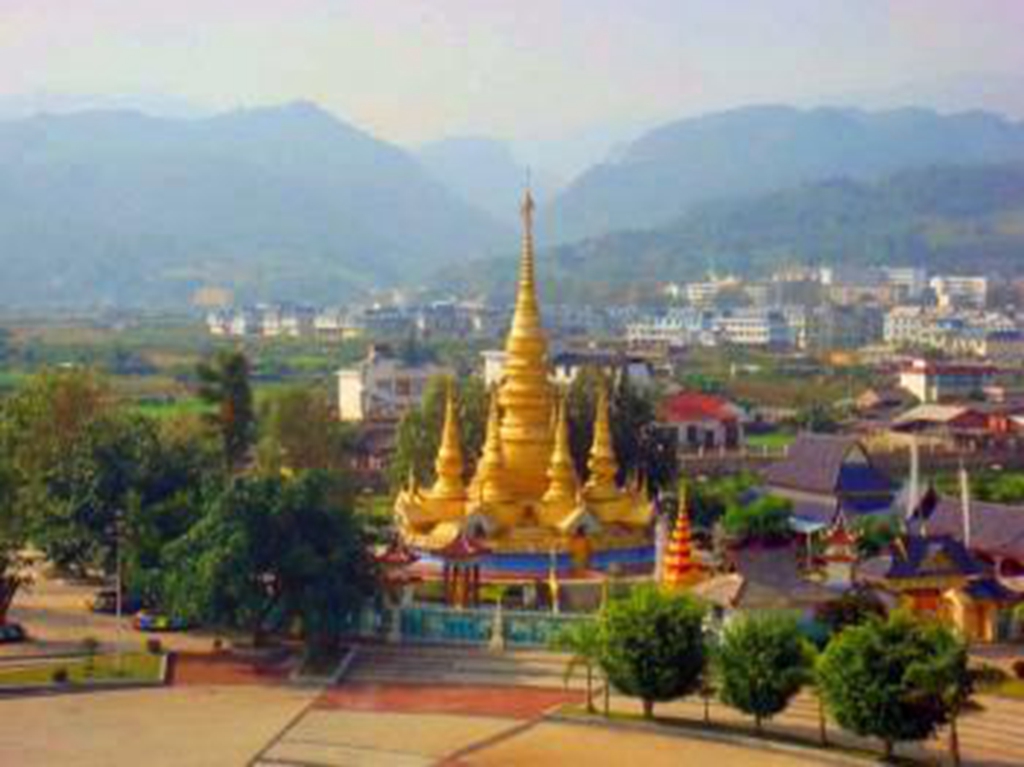 Menglian Dai, Lahu, Wa Nationality Autonomous Prefecture locates in the southwestern part of Yunnan. The county goverment seats in Nayun Town. Patina scenery and the water carnival shows different scene of this place. Nayun Town as the mecca of Tusi cultural, and the Theravada Buddhist Temple are bound to the believers at home and abroad, Nanlei River is the wonderland gentle like water.
Recommendation
Day 1
Nayun Town-Menglian Grand Golden Tower(1 km)-Former Site of Menglian Xuanfu Dapartment(7 km)-Mengwai Village(20 km)
Day 2
Menglian Downtown-Menglian Giant Banyan Tree(50 km)-Guangsan Aini Region Custom Park(75 km)-Menglian Downtown(39 km)
Beautiful Scene
Former Site of Menglian Xuanfu Dapartment

Located in Nayun Ancient Town, the whole ancient buildings remained what they used to be, with the Dai and Han architectural features mixed. This former site stands for the hereditary Tusi rule system of Dai from Ming an Qing till now over 500 years. Former Site of Menglian Xuanfu Dapartment is now listed as National Key Cultural Relics Protection Unit. The ticket fare is 10 yuan.
Nayun Ancietn Town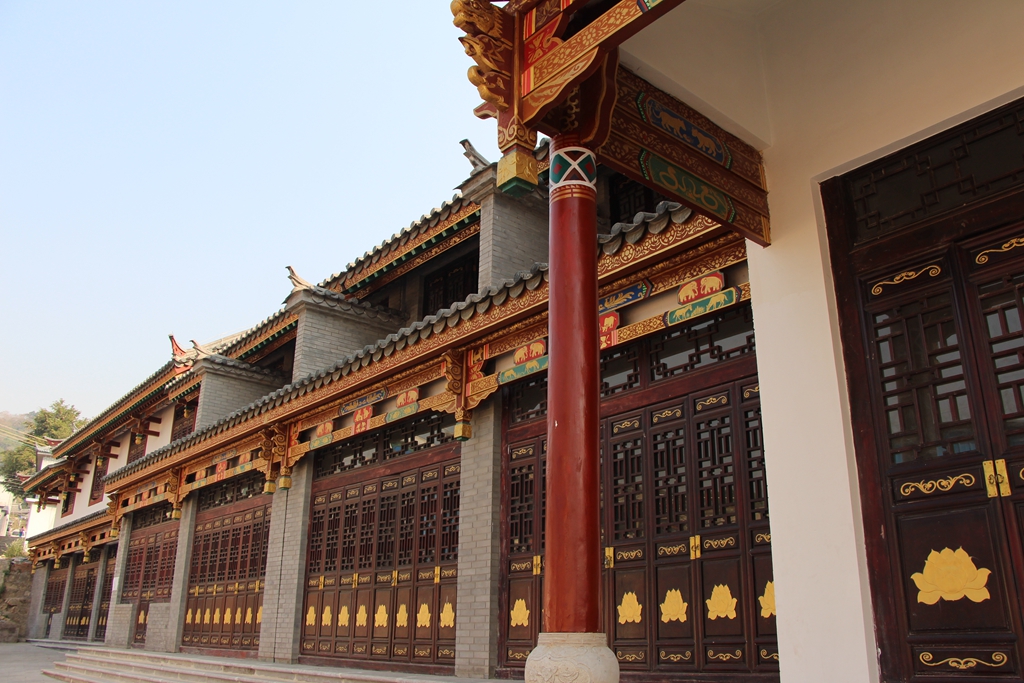 Located 1 km west to Menglian, Nayun is the last Dai ancient town in China. Nayun still obtain Dai houses and other buildings best preserved in China, Such as Former Site of Menglian Xuanfu Dapartment and Shangyun Dai Village. In the ancient town locate places of historic figures and cultural heritage such as Shangcheng Buddhist Temple and Zhongcheng Buddhist Temple. Ticket-free.
Menglian Grand Golden Tower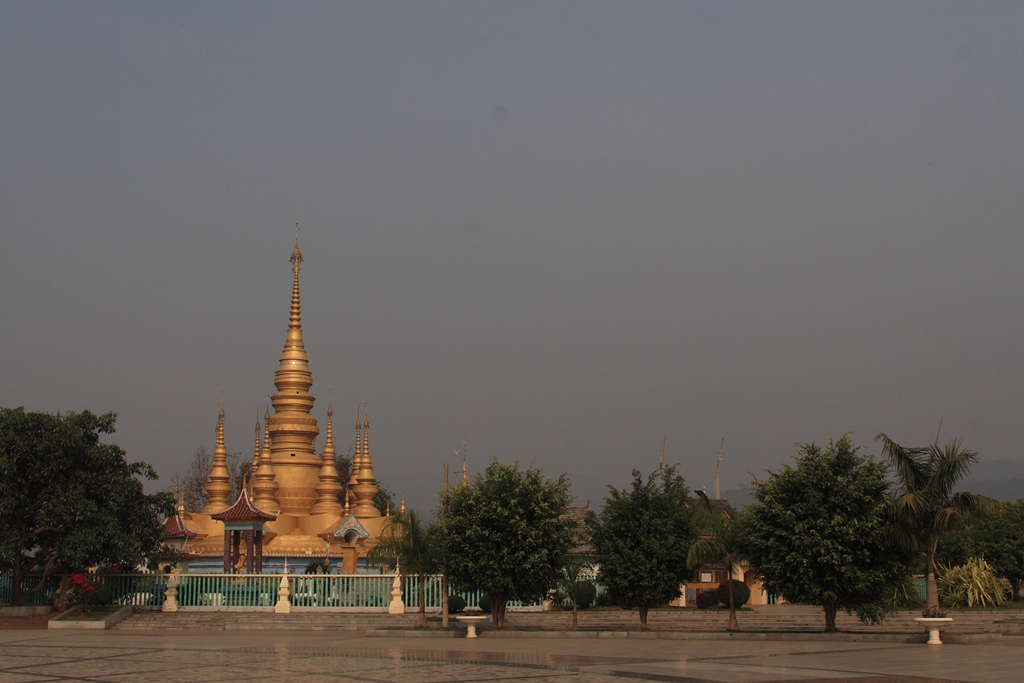 Located beside the beautiful charming Nanlei River, constructured by a main tower surrounded by other 8 smaller towers. The Grand Golden Tower faces the Former Site of Menglian Xuanfu Dapartment, as the symbol of the union of all ethnic groups in Menglian. The Grand Golden Tower was built in 1997, together with Menglian Xuanfu Dapartment, forms a splendorous contrast. The ticket fare is 5 yuan.
Mengwai Village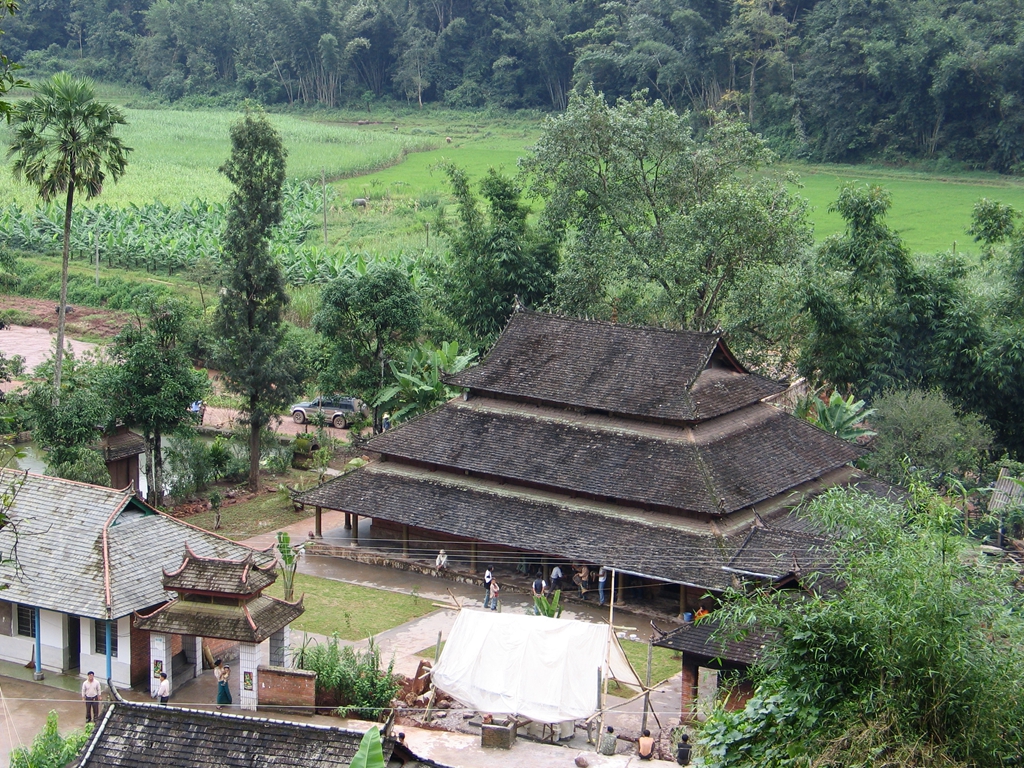 "Mengwai" in Dai language means a plain of convenience. The village is 15 km northwest to Nayun Ancient Town, built among mountains and rivers, with beautiful scene and simple folk. The village was once the Mountain Resort of Tusi in Menglian. Ticket-free.
Cultural Experiences
Ethnic Festival Activity
Gourd Festival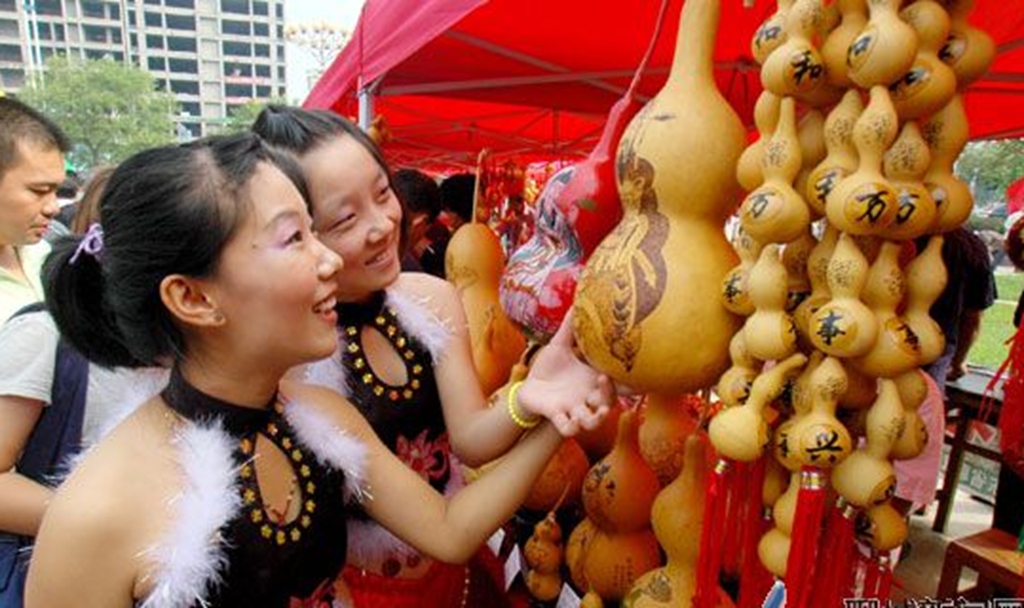 April 8~10, Lahu People in Lancang celebrate by dancing and exchanging glutinous rice cakes, to express the wish for a bright future of this nationality come out from a gourd.
New Rice Festival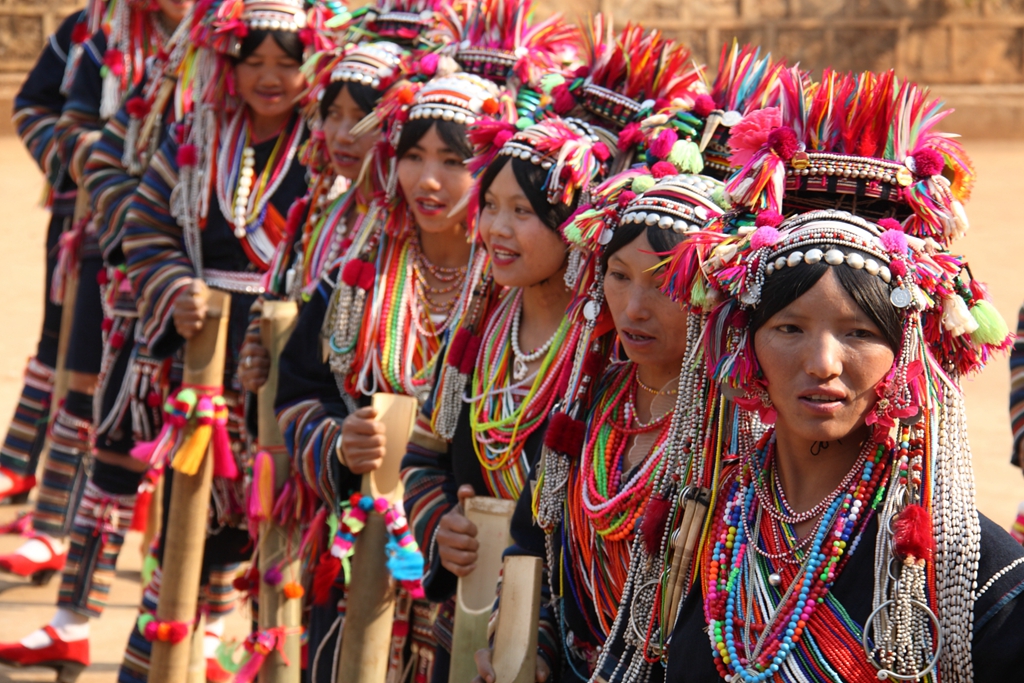 At the beginning of the 8th Lunar month, villagers from Dongwen and other villages bring newly-harvested crops and other special food to celebrate their grand harvest. Due to the harvest time varies every year, the festival could fall on a random day in early Augest.
Water-splashing Festival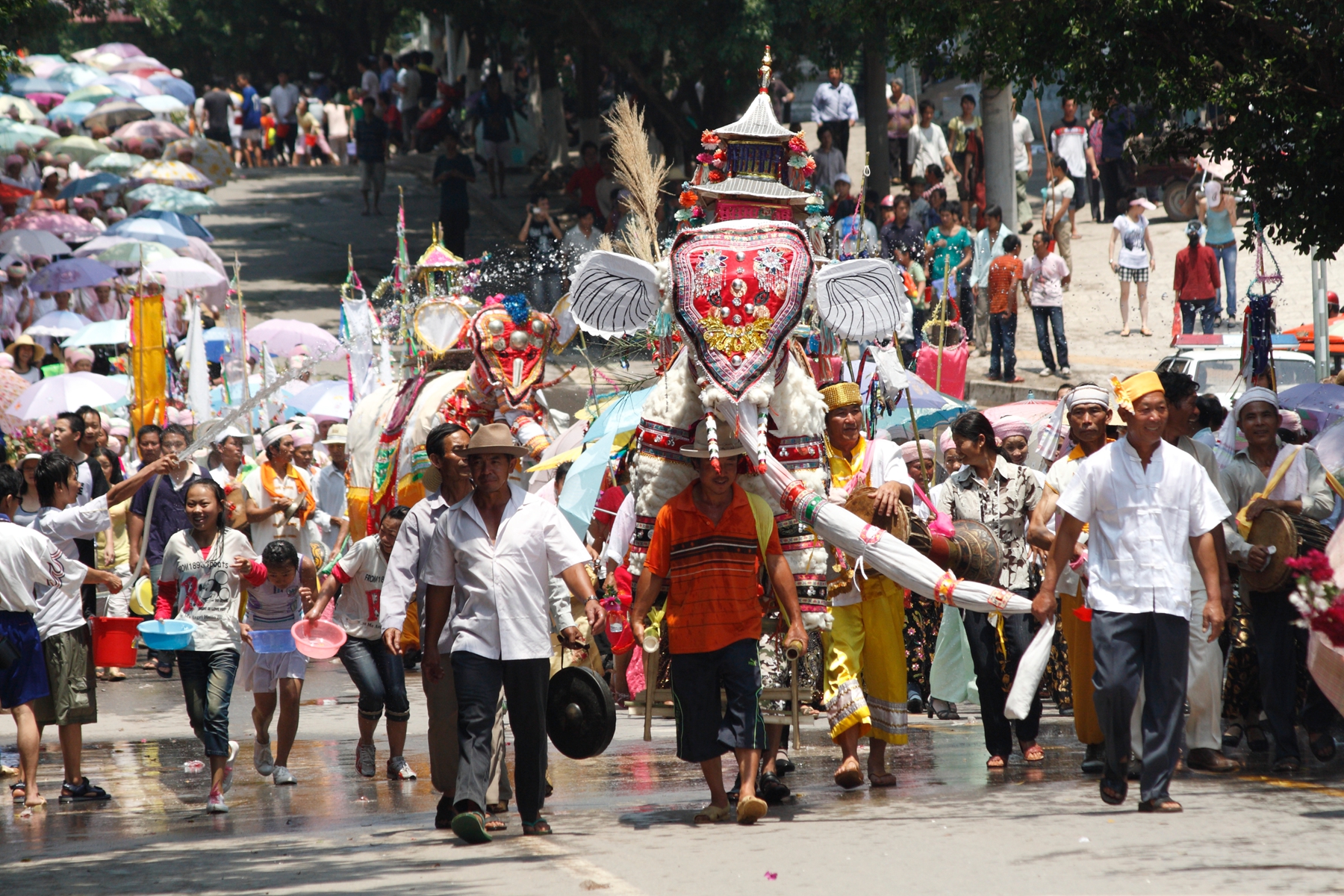 On the 4th day in the 4th lunar month, which usually falls in mid April, Dai People celebrate the Water-splashing Festival, it's a grand carnival in Dai regions. People splash clean water to anyone whether they know each other or not, it's considered a way to bless others and to wash away all the misfortune.
Divine Fish Festival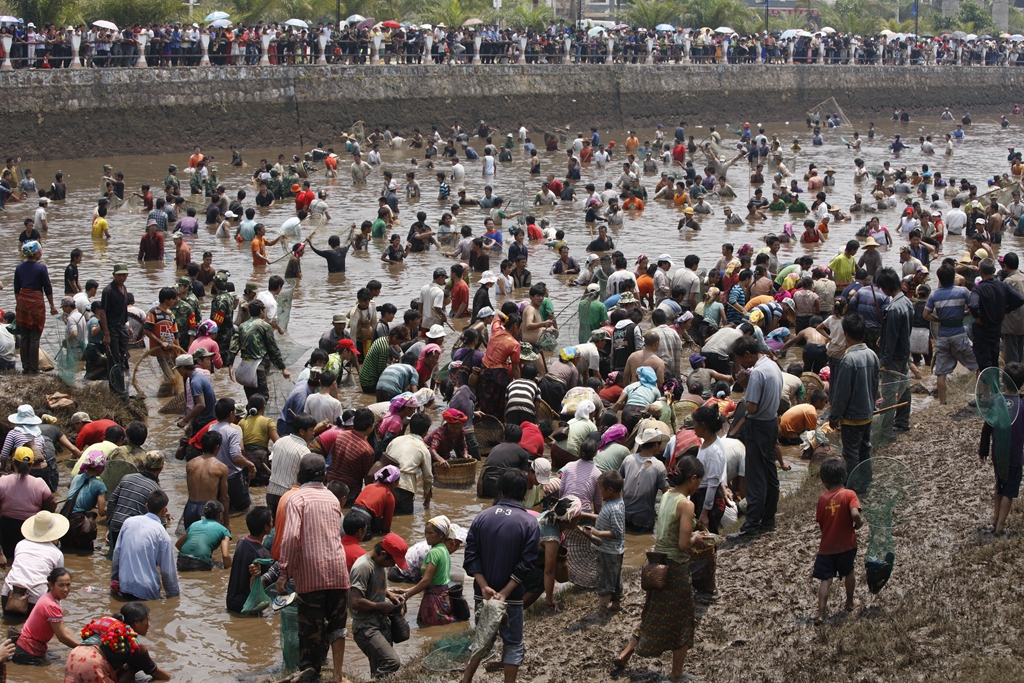 During the festival, thousands of Menglian people will go catch fish in Nanlei river. Unique skills in catching fish obtained by local ethnic groups as Dai, Lahu, and Wa, which are rarely seen in urban life, will become a bright spot in Menglian.
Museum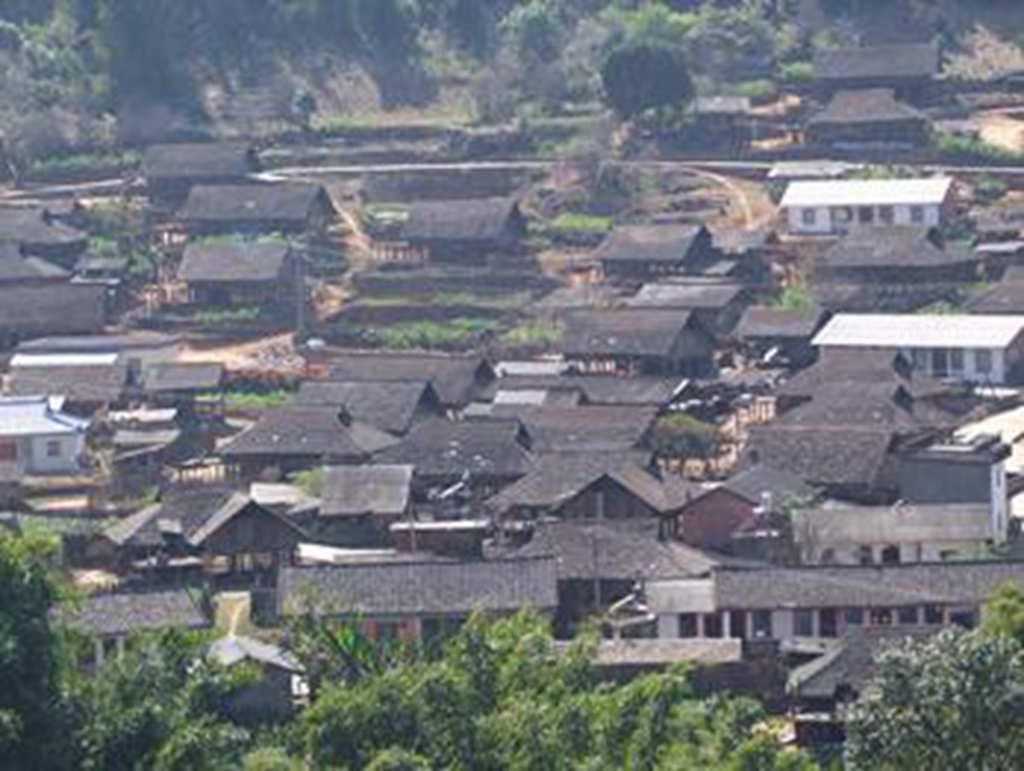 Menglian Eco Museum of Wa Nationality: located in Damanru Wa Settlement, The museum displays the precious cultural heritage of ethnic minorities in a