Geology
Pu'er city in the southwest of Yunnan Province is located on the brink of the Yunnan-Guizhou Plateau, spanning from 22°02′ to 24°50′ south latitude and from 99°09′ to 102°19′ east longitude. Due to its location near the Tropical of Cancer, Pu'er is affected by the terrain and altitude (ranging from 376m to 3,306m) resulting in the distinct vertical climates. Pu'er city covers an area of about 45,400 square kilometres and ranks first in this regard among all the cities and prefectures of Yunnan Province. With rolling hills and mountains, the mountainous area accounts for about 98.3% of the total of Pu'er. Because of the vegetation coverage as high as 68.9%, Pu'er is regarded as A Pearl in the Green Sea.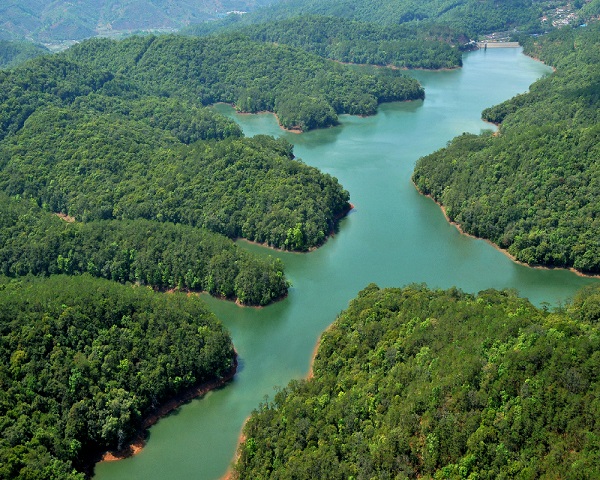 Superb Geological Location
Neighbouring Vietnam, Laos and Myanmar, Pu'er has a total border line of 486 kilometres, thus is an important gateway in the southwest of China as well as an important part of the South Silk Road.
Pu'er was once the origin of the Ancient Tea Horse Road, and the Lancang River which is dubbed the Danube in the East runs across its whole territory. Pu'er has more than a dozen of ports and passages, including Simao which is a national first-class water port, Menglian which is a national second-class port and 18 transnational passages. As the China-ASEAN Free Trade Zone is established, the Lancang-Mekong Sub-region Cooperation is furthered, the Kunming-Bangkok Highway is completed, and the middle line of the Pan-Asia Railway is to be completed, Pu'er is highly expected to become a golden gateway of China oriented to South Asia and Southeast Asia.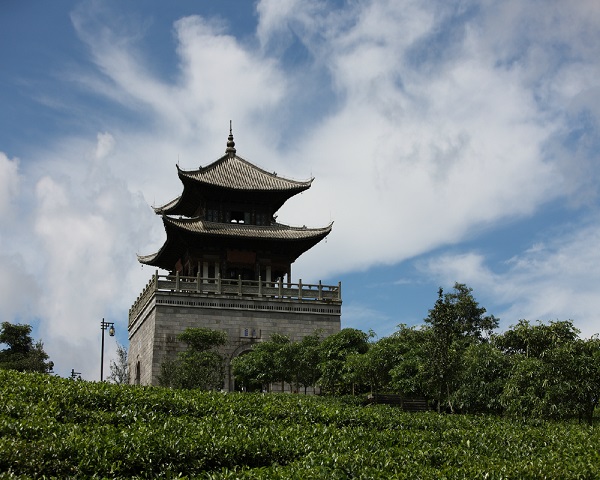 A Long History
Pu'er during the Yin and Shang dynasties belonged to Celidi Prefecture. When it came to the Nanzhao Kingdom period in the Tang Dynasty, a prefecture called Yinsheng was established. During the Wanli period of the Ming Dynasty, it was called Pu'er. During the Yongzheng period of the Qing Dynasty, Pu'er prefecture was set up. After the People's Republic of China was established, Pu'er Regional Commission was set up. In 1953, Pu'er Regional Commission was renamed as Simao Commission and renamed again as Simao Region in 1971. In October 2003, Simao Region was renamed as Simao City, and in January 2007 Simao City was renamed as Pu'er City which has kept unchanged till today.
Pu'er City governs one district and nine autonomous counties which are respectively: Simao District, Ning'er Hani and Yi Autonomous County, Mojiang Hani Autonomous County, Jingdong Yi Autonomous County, Jinggu Dai and Yi Autonomous County, Yi, Zhenyuan Hani and Lahu Autonomous County, Jiangcheng Hani Autonomous County, Menglian Dai, Lahu and Wa Autonomous County, Lancang Lahu Autonomous County, and Ximeng Wa Autonomous County, with a total population of 2.59 million. Covering a total area of 45,000 square kilometres, Pu'er ranks first in this regard among all cities and prefectures of Yunnan province.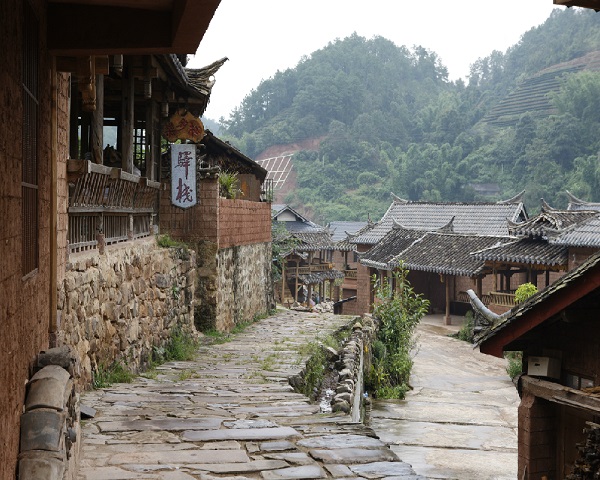 Rich Resources
Rich in natural resources, Pu'er is crowned as "a place that harbours gold and treasures". At present, the gold reserve has been proved to reach as many as 103.7 tonnes; Huimin iron mine has a reserve of at least 2.1 billion tonnes; the copper reserve is 355,000 tonnes. Jiangcheng has China's unique mine of dissolvable solid sylvite, with a huge reserve of over 20 million tonnes. The hydropower deposit of Pu'er City hits as many as 15 million kilo watt, which has made Pu'er an important base for the projects of "China's West-East Electricity Transmission" and "Yunnan's Electricity Transmission". As Yunnan Province's key forestry area, commercial wood base and forestry products processing base, Pu'er City has a total area of 31,040 square kilometres for forestry. The total hotspot area of Pu'er reaches as many as 2.5 million hectares, accounting for 28.6% of the total of and ranking first in Yunnan Province.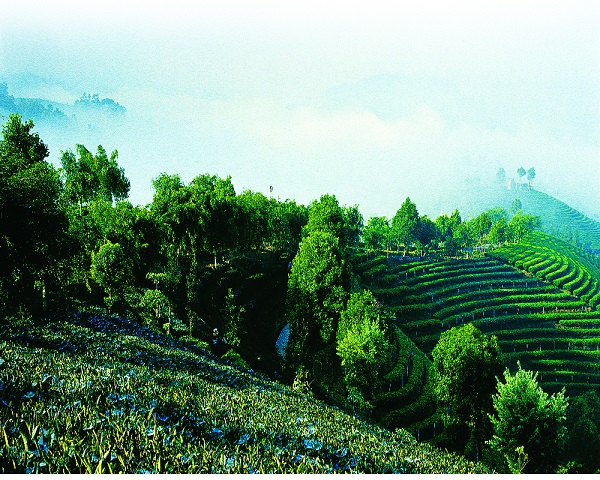 Good Ecological Conditions
With captivating landscapes, Pu'er enjoys the names of A Pearl in the Green Sea and A Natural Oxygen Bar. It impresses visitors with its superb climate which is vividly described as "no frigid cold in winter and no sizzling heat in summer". The altitudes range from 317m to 3,370m above sea level, and the downtown (in Simao District) is 1,302 metres high. The mean annual temperature of Pu'er is between 15℃ and 20.3℃, with a frost-free period of 315 days in a year and an annual precipitation of 1,100mm-2,780mm. Pu'er exhibits high bio diversity in China and is a miniature of Yunnan Province which is known as the Kingdom of Animals and Plants. It is also the biggest oasis on the Tropical of Cancer as well as a livable place, thus is called "the Paradise of the World and the World of the Paradise