Huadeng, also known as lantern, is a traditional folk craft in China. It acts as the lighting tools in ancient China, but today, it is mainly used for decoration during Spring Festival and other festive seasons.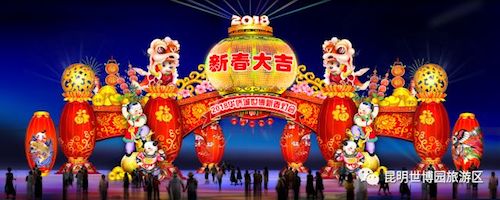 Kunming World Expo Garden is located in Golden Temple Scenic Area, about 4 km away from downtown Kunming. It is the venue for Kunming World Horticultural Expo in 1999. It covers an area of 218 hectares, with up to 76.7% vegetation coverage.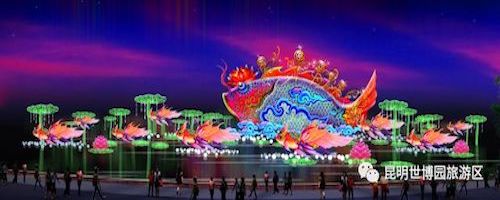 In the coming spring, the Expo Lantern Festival will be held at Kunming World Horticultural Expo Garden. Visitors could enjoy lantern shows, temple fair and other activities.
Time: January 25 – March 25, 2018
Admission: 100 yuan/person
Location:Kunming World Horticultural Expo Garden, No. 10, Shibo Road, Panlong District, Kunming
Location in Chinese: 昆明市怕龙区世博路10号 昆明世界园艺博览会
Transportation: Bus No. 47, 50, 69, 71, 182, 204, 228, 235, 249, 919e, a12, a1, c136, k18 and k43.
(photo credit: Kunming World Expo Scenic Area)