It is noted from Yunnan Airport Group on January 15, 2018 that Tengchong Airport has announced the direct air route between Tengcheng and Chengdu is reopened on the same day.
A return flight between the two cities will be operated daily by China Eastern Airlines from January 15, 2018 and the flight number will be MU5851 and MU5852. The scheduled departure time from Tengchong is 15:40, and the arrival time to Chengdu is 17:30. The scheduled departure time from Chengdu is 18:45 and the arrival time to Tengchong is 20:40. Due to the strong economic complementarity between Tengchong and Chengdu, the passenger service rate has reached 71.96% on the first day of the opening of the air route.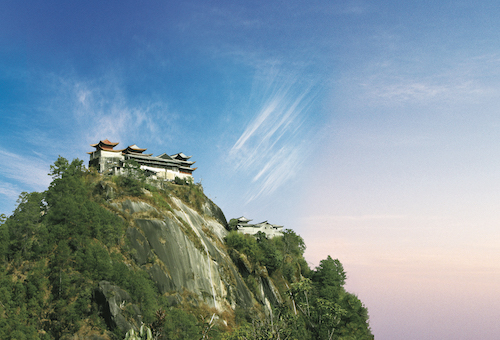 (Yunfeng Mountain in Tengcheng)
Tengchong-Chengdu air route is the first interprovincial direct flight route of Tengchong Airport since its navigation. And it has a solid market foundation since 2009.
(Reference: Xinhua Net)